Canyon Physical Therapy and Aquatic Rehabilitation
Our friendly and experienced CPTAR therapists and support team work together to provide an efficient and effective individualized plan of care in a pleasant and motivational environment to make your physical therapy experience a positive one.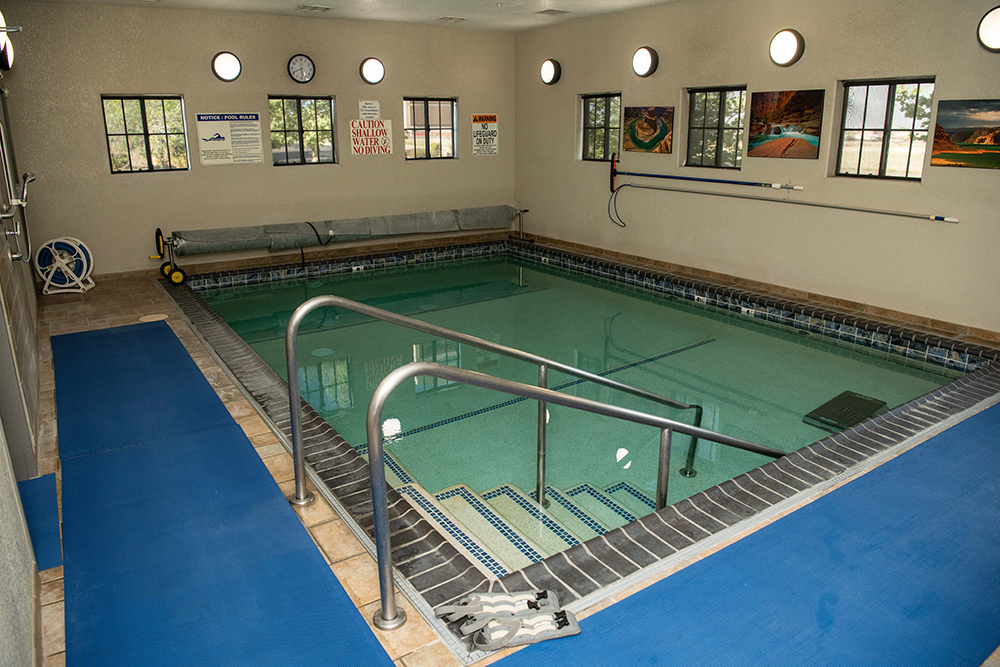 Our 22' x 15' multi-depth, saltwater pool, lets our patients enter into the rehabilitation process earlier and allows them an accelerated return to their prior level of function. This environment is optimal for post-surgical patients of all types, including those patients who are losing the battle with gravity and may benefit from a more forgiving environment to regain function.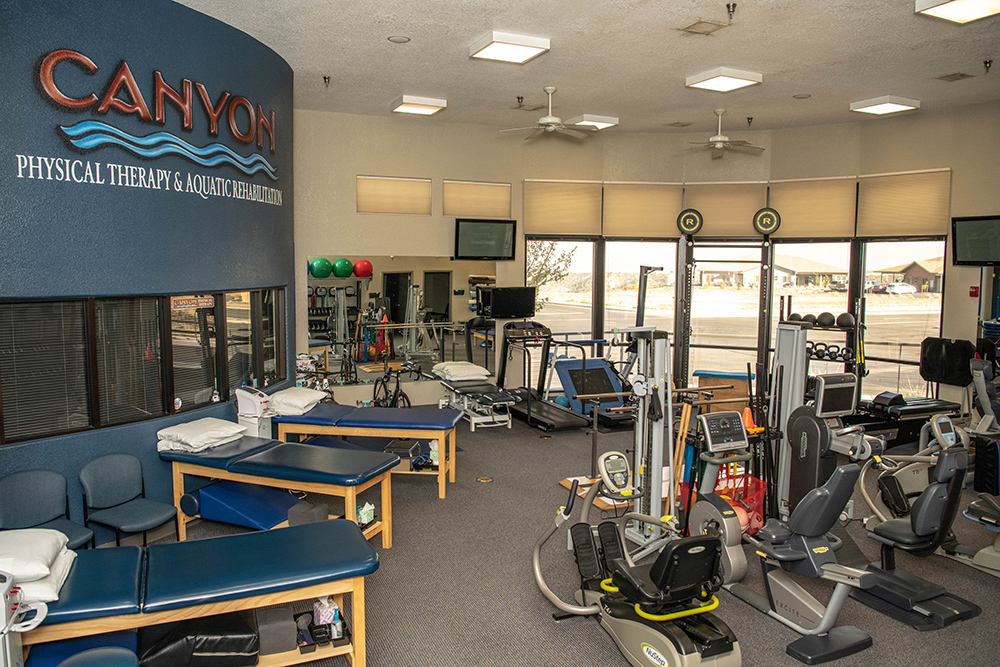 Our patients also utilize our land-based gym with state-of-the-art strength training and cardiovascular equipment. This assists us to treat a wide variety of conditions including, but not limited to, orthopedic injuries, post-surgical, back and neck, geriatric, sports injuries, workers' compensation, work hardening, balance and fall risk, foot and ankle injuries, Fibromyalgia, and acute vertigo (BPPV).

Your bike fit at Canyon Physical Therapy will be performed by a Physical Therapist with specialty training for the cyclist population.  Physical Therapists are experts when it comes to the biomechanics of tissue (bone, joint, muscle, ligament, nerve, etc.), the biomechanics of injury, and the ways to treat and prevent those injuries. 
A proper bike fit by a trained Physical Therapist can also be utilized as a preventative approach, prior to the development of symptoms that may hinder your ability to enjoy your ride.  Alternatively, a bike fit performed by a Physical Therapist also comes into play when you begin to have pain, discomfort, or dysfunction on the bike.